1966 CHEVY CORVETTE STINGLAY C2
1966 CHEVY CORVETTE C2が入庫!!!!!!!!!!!!!!!!!!!!!!
めちゃ凄いコルベットC2が入庫しました。
現地価格は$150.000!!!って日本円で
日本までの輸入コスト+登録手数料いれたら総額2000万円級のこの車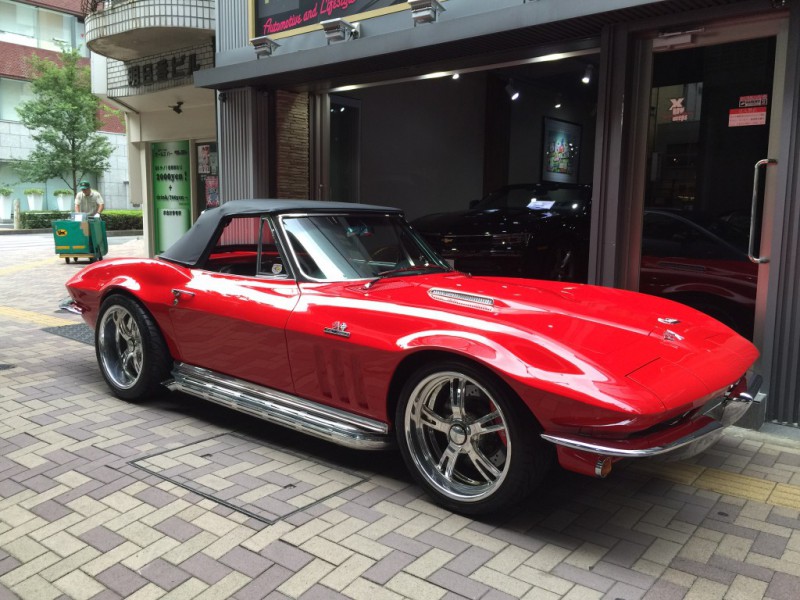 スペックは下記の通りオリジナルに価値をおく方々が多い中
この車はエンジンもミッションもボディーも足回りも全てCUSTOMモディファイ
BASIC
Year1966
Make       Chevrolet
Model Name    Corvette
Secondary Model  StingRay
Vehicle Type    Passenger Car
Hobby Segment  Pro-Touring
Mileage      1427
DESCRIPTION
——Bill Mitchell Racing Hardcore 427エンジン——
——Power rack and pinionステアリング——-
——Modified body———–
——Multiple award winner ——–
—— Richmond 5-speed トランスミッション———-
——-Wilwood power four wheel disc ブレーキ——
———Leather interior ———
——–Slightly modified サスペンション———
——-18 and 19 inch Schott wheels———
——–Vintage Air conditioning ———-
とザックリ書き出しただけで↑↑↑↑こんな感じですが まだまだまだです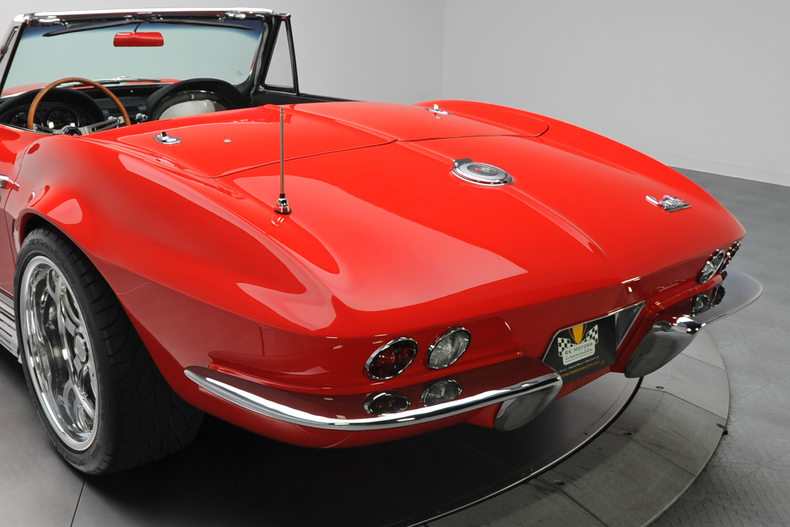 ENGINE/TRANSMISSION
Engine Type     Gasoline
Engine Size     427 V8 (Bill Mitchell Hardcore ENGINE)
Hose Power          500hp
Fuel Delivery System Type Single 4 Barrel
Transmission Type     5 Speed Manual (Richmond)
Transmission Spec     Richmond
BODY
Front Suspension Type   Transverse leaf spring
Rear Suspension Type   Transverse leaf spring
Front Wheel Specification        18″ SCHOTT WHEEL
Rear Wheel Specification         19″ SCHOTT WHEEL
Front Tire Specification           245/35ZR18
Rear Tire Specification            285/35ZR19
Front Brakes Specification         WILLWOOD Power Disc
Rear Brakes Specification          WILLWOOD  Power Disc
Exhaust Type                    Side Pipes
OTHER CUSTOM
Holley carburetor utilizes a mirror-like air cleaner,
braided fuel lines and polished stainless hardware to send a perfect air
fuel mixture into a coated Edelbrock Victor Jr. intake. That intake,
which is cinched to a polished thermostat housing and braided radiator hose, rides between custom valve covers and aluminum,
Motown Hardcore heads.
Those heads make good use of hot sparks provided by a high quality MSD Pro-Billet distributor and high performance MSD Super Conductor plug wires.
Resultant high compression combustion is jettisoned through long-tube,
ceramic coated headers to polished, great sounding side pipes.
The hot engine's cooling is provided by a polished aluminum radiator which utilizes a polished Weiand pump to circulate water past a quick-spinning puller fan and a polished Harrison overflow tank.
And charging is provided by a chrome alternator that, along with a chrome Vintage Air compressor and polished power steering pump, hangs between fresh V-belts, billet pulleys and billet brackets.
Visually,the handsome engine bay carries the same lightly customized theme as the car's sinuous exterior.
Glossy black fenders are perfectly complemented by chrome hood hardware and black, hi temp block paint. And a full array of details, such as a polished power steering reservoir and a top notch Wilwood master cylinder,
increase performance and reliability. –
そしてこの車アメリカでは数々のショーを受賞 しているのですよ
HISTORY
Awards Summary (受賞)
・Caro-Vettes 2010 Concours d'Elegance Dealer's Choice winner.
・Caro-Vettes Concours d'Elegance First Place winner.
・Caro-Vettes 2012 Concours d'Elegance First Place winner. –
このC2 CORVETTEはX ROW DEEPSからも程近い
下高井戸にあるダイニングレストラン&BAR 『高井戸倶楽部』さんに先日から展示されています。
お時間がある方は現在はHUMMER H2と2台展示して御座いますので
お車を見ながら美味しいお食事にお酒でも召し上がりに行ってみてください。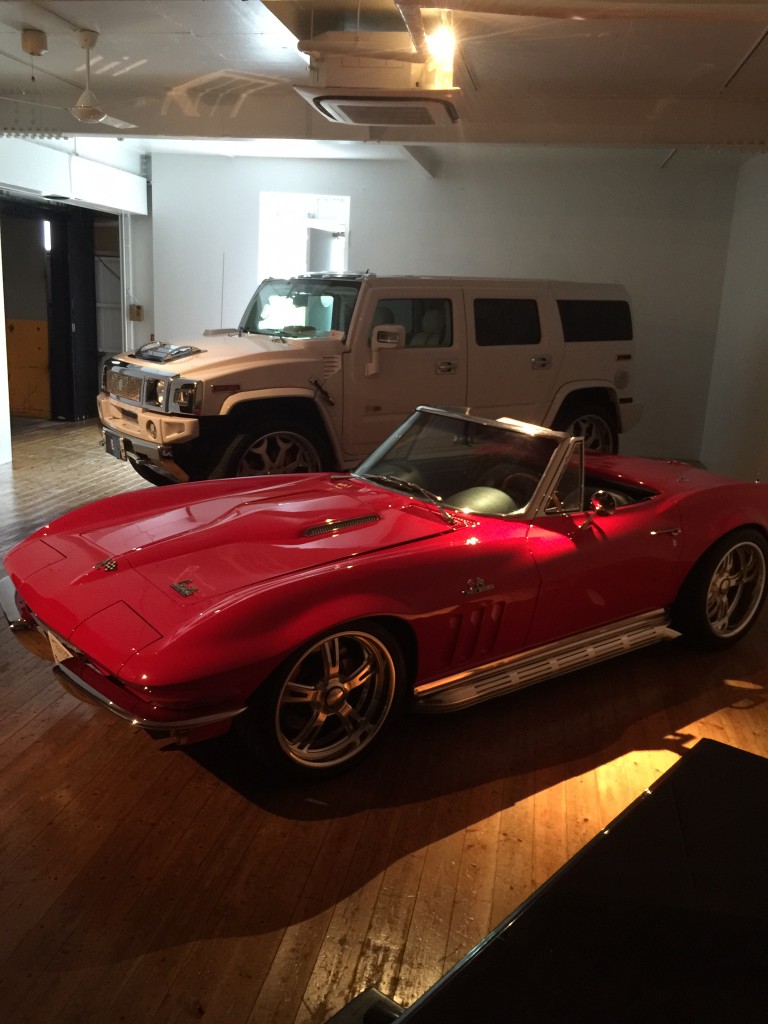 ☆☆☆☆☆☆☆☆ 高井戸倶楽部  ☆☆☆☆☆☆☆☆
東京都杉並区下高井戸2-5-1 2階
TEL 03-3323-3831 / FAX 03-3323-3414
火~日 OPEN 18:00 ~25:00(24:30 ラストオーダー)
定休日 月曜日(月曜日が祝日の場合は、翌日を店休日とさせて頂きます)